Today, we have our
last part
of the 4-Part Writing Special:
Writing
! With no introduction because intros are hard and I've already done three in the last three Writing Special posts!
1. What do you do to get yourself in the story?
I simply write myself in.
'Jemma' is not
completely
me, but she's close enough that I didn't have to think up another name. Or personality traits. And I think that counts as me being in the story.
...hang on. *rereads question*
Ohhh sorry guys.
I sit down at my laptop. Stare at the wall. Read the last thousand words (or so) that I wrote. Stare at the wall. Check my private story + aesthetic boards on Pinterest. Stare at the wall. Type twenty words and backspace them. Stare at the wall.
Give up.
Go onto
MyWriteClub
and
try to
blast out some writing, flicking over to my story's Pinterest boards when necessary. Stare at the wall.
2. Do you do anything extra - art, covers, character journals, glossaries, playlists, etc. to help you with your story?
I did develop a bit of a playlist to get me through a difficult spot (it was supposed to be super-emotional...), but overall I don't really have playlists. Neither do I have covers or self-made art. I have done character journaling in the past, but not as much for this story.
Basically... no? (I am a very boring writer.)
3. What is your writing process?
See answer to #1.
It involves a lot of staring at the wall.
Occasionally with a face like this.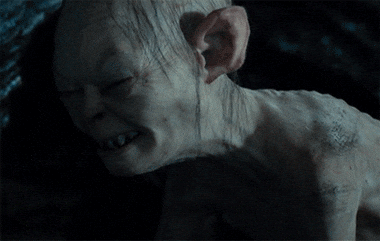 4. Anything you learned about yourself or your writing that you would like to share?
Staring at the wall is not very productive.
Also, I can only write any significant amount if it's Camp NaNo. And then it usually means a lot of late nights because I don't seem to be able to write in the morning. Which leaves me here:
5. What keeps you going when you start to worry you'll never finish?
The knowledge that I have to finish a first draft
someday
, and I want it to be
Three Sisters
. Because I want to READ
Three Sisters
.
6. What inspired you to start writing, and how long have you been at it?
I have no idea what inspired me to start writing. I've always loved reading, from super young, but I
hated
writing in primary school. So it's kind of bizarre that I now write. (Especially considering that I recall howling at my mother "WELL I'M NEVER GOING TO BE A WRITER SO I DON'T NEED TO DO THIS.")
(Top tip from my school experience: be careful what you say and keep your options open. You never know when you might be required to eat your words.)
I've been writing "novels"
(all unfinished)
since I was twelve or thirteen, I think? And I choose to continue because I want to read the stories.
7. What author is your writing style similar to?
I haven't actually written enough to develop a distinct style yet.
(My current style can tend to be similar to whoever I've been reading recently.
e
.g. Grade 12 English gave me a bit of an Austen flavour. Which I think has worn off now, though.)
8. What writing goals do you set, and how do you reward yourself for meeting them?
I set myself Camp NaNo goals - 10k, usually, and 20k is my max so far.
And I reward myself for meeting them by stopping.
Which is totally a good habit.
Actual footage of me not writing.
what are you talking about of course I'm actually a middle-aged man.
everyone on the internet is actually a middle-aged man
didn't your mother teach you that
[I am not actually a middle-aged man. ]
9. What does a regular writing day look like for you?
A... regular day. Because writing is currently a hobby, not a career. I
do
need to treat it more seriously... hopefully once I'm finished studying I can focus more on writing.
10. How many ideas do you currently have saved on your computer/flash drive?
HAHAHA
I've never completed a first draft. However, I have started MULTIPLE stories. There is one only logical conclusion, Watson; there are multiple stories abandoned in favour of more glittering ideas, hovering around me like vengeful spirits. Or... y'know... lurking in the stacks of paper hunched all over my desk. Oh yes. There are many, many stories waiting for their time. Their time for revenge. Their time to-
*coughs*

(Possibly a good idea, Gollum.)

Anyway! That's the LAST PART of the Four-Part Writing Special. Enormous thanks go to Julian for the idea, and to her and everyone else who developed it. If you kinda wished you could join in too

(I know... I make things look like such fun...)

you'll be pleased to hear that Julian is currently thinking of doing ANOTHER Writing Special Not-Tag-Thing

(with different questions, I assume?)

in February. So look out for that! And in the meantime, go read the other participating bloggers' posts.
Is there anyone who hasn't finished any serious first drafts yet?

(I can't be the only one, right?)

What's your writing process? What extra things - playlists, mock covers, etc - do you use to excite yourself? How do you "get into" your story? Are you a NaNo fan - or are you not?

(which is also fine. it isn't how everyone works.)

Do your abandoned drafts hover threateningly?

(no? oh... hahaha... just me then.)