Hi all!
As 91.3% of you know, April is one of two months in which we have Camp NaNoWriMo!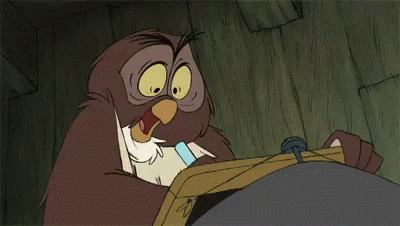 Me writing. Note the crazed expression in the eyes.
This means that I - despite having a measly 15k goal
(measly compared to some of you)
- will not be posting very often. I'll try to write catch-ups once a week[ish] to say what I'm up to with my word count
*hyperventilating here*

and to cheer you all on.
Because you are all winners just for trying this crazy event and your stories will be awesome. And you have to write them so I can read them. *sends plot ninjas* *and a plot dragon* *for those times when a plot ninja isn't enough*

*please don't send the dragon back* *she's been eating my shoes* *and my word count*
(And here's as good a spot as any to shout out to my Cabin - I'm the stranger in the group but they've been amazingly welcoming! Especially since I'm in a completely different time zone and that messes up the chat a bit. ;) Plus, sometimes they read my blog! - thanks, guys :D If anyone has Facebook, check out Order of the Pen - I don't have Facebook but this makes me wish I did.)
(Also, how do you like the newish look of my blog? I stayed up very late messing with the coding. I think I'm mostly happy with its appearance now, but does anyone have any suggestions? Do you edit your code yourself?)